Welcome to Susanna Wesley's Early Learning Center, where your child's growth is our passion! We pride ourselves on offering a space where children are safe and nurtured and where their every facet – be it emotional, social, intellectual, physical, or spiritual – blossoms.
Remember those days when learning felt like a grand adventure? We believe kids learn best when they play. Our vibrant environment teems with exploration, creativity, and hands-on activities. Children evolve into thoughtful and imaginative explorers with our skilled teachers guiding them.
Are we getting ready for elementary school? We've got you covered. Our curriculum aligns with Kansas Early Learning and Kindergarten Standards, ensuring a seamless transition. And hey, we believe in teamwork! Each child has a tailored portfolio that captures their journey with us. It helps our teachers craft perfect challenges for them. Plus, parents are never out of the loop – we love sharing those moments of triumph and progress in our regular interactions and during our bi-annual parent-teacher meet-ups.
And for those wondering about our credentials, our dynamic director, Kelsey Lovan, leads a team trained in CPR, First Aid, and Safe Gatherings. The Kansas Department of Health and Environment licenses us. So whether it's full-day childcare, preschool, or a summer break, we've got something special waiting for your child.
Got questions or want to chat? Reach out to Kelsey at kelsey@swumc.org. Dive deeper into our world and discover what makes us unique!
Childcare
Full-Day Childcare is available Monday through Friday from 7 a.m. to 6 p.m. and includes daily academic lessons. In addition, we provide a weekly faith-based activity from the First Look Curriculum from Orange. Our academic curriculum in our preschool and pre-k classrooms was created by staff who have worked in childcare and the school district for years. This is a year-round program, with each new year beginning in September.
Schedule of Fees
| | |
| --- | --- |
| Registration (One-Time Fee) | $65 |
| Supply Fee | $100 / year |
| Toddler Room | $255 / week |
| Preschool and Pre-K Rooms | $215 / week |
Toddlers
The toddler class is 12 months and walking to 2 ½ years old. This class focuses on hands-on learning to prepare them to enter Preschool class. We will be working on basic numbers, shapes, and colors through hands-on activities. This is a new classroom for us, and we are excited to get it going. Parents will be responsible for supplying diapers and wipes for this room.
Preschool
Preschool class is ages 2.5 to 4 years old. This class focuses on the basics to prepare them for the Pre-K classroom. They will work on beginning letter recognition, basic letter sounds, practice writing, fine motor, and lots of hands-on learning activities. We would like them to be potty trained, but it is not a requirement.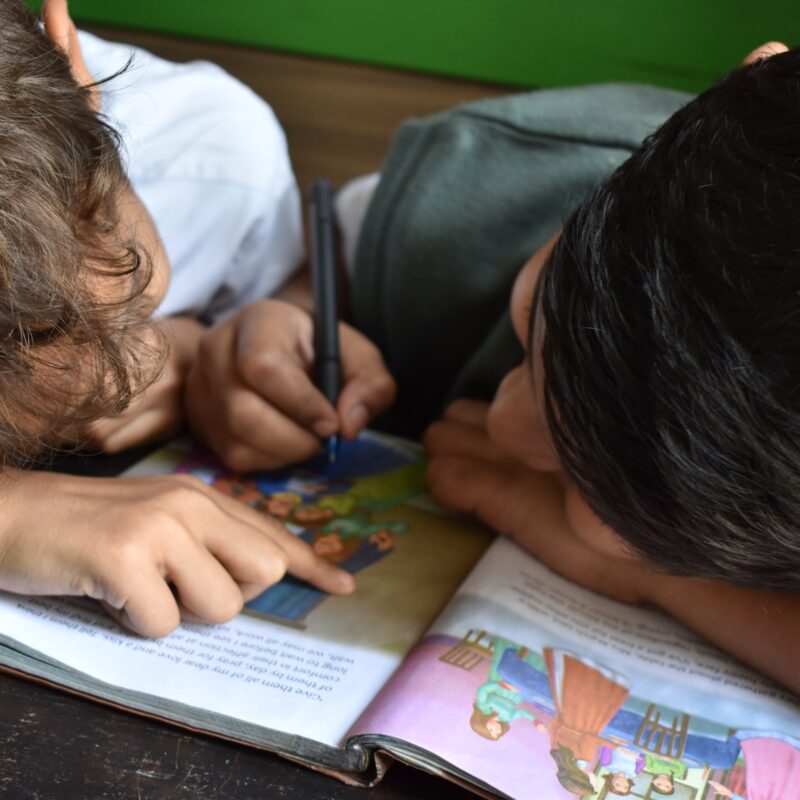 Pre-K
Pre-K class is for 4 to 5-year-olds. This class focuses on the basics to get them ready for kindergarten. We work closely with Indian Hills Elementary teachers to ensure we set our children up for success when entering the school district.
Registration for All Programs
Register your child's interest in our Early Learning Center, School Age Program, or Sunday opportunities by completing the New Kid Registration. After submitting, please allow us a few days to process your registration. One of our directors will then follow up with you. We can't wait to connect with your family!
We receive grants and assistance to further our mission from these organizations:
Office Phone
785-478-3697
Email Us
Kelsey Lovan
kelsey@swumc.org
Hours
7 a.m. - 6 p.m.
Monday - Friday