At Susanna Wesley's Early Learning Center, we seek to provide a secure and safe learning environment and a loving, nurturing atmosphere where children can grow socially, emotionally, intellectually, physically, and spiritually through developmentally appropriate practices.
Children learn through play, and we create a climate that encourages exploration, experimentation, and creativity. Special attention is given to fostering confidence and a love of learning. Our experiences at Susanna Wesley's Early Learning Center are full of hands-on activities encouraging children to be active and creative explorers. Skilled teachers facilitate learning to help each child try their ideas and enhance their thought process.
Our teachers are committed to preparing our students for the rigors of today's elementary school programs by including lessons that are in line with the Kansas Early Learning Standards and Kansas Kindergarten Standards.
Portfolios containing anecdotal records, work samples, and developmental checklists are kept on each child. This documentation helps teachers plan for the individual child and the group as a whole. Teachers can present additional challenges to further assist individual children in developing their skills. The way teachers plan, organize the environment, and select materials help to create a relaxing, non-stressful, yet challenging school experience where children can learn at their stage of development. Teachers share successes and concerns with parents regularly and during scheduled parent-teacher conferences twice a year. We offer full-day childcare, preschool, and summer days out.
Early Learning Center Director Tabitha Ewing leads a staff team certified in CPR, First Aid, and Safe Gatherings. The Early Learning Program is licensed through the Kansas Department of Health and Environment. Please contact tabitha@swumc.org for questions and more information about our Early Learning Center.
Childcare
Full-Day Childcare is available Monday through Friday from 7 a.m. to 6 p.m. and includes daily academic lessons. We currently offer a weekly music class with an experienced guest instructor in each classroom. In addition, we provide a weekly faith-based activity from the First Look Curriculum from Orange. Our academic curriculum in our preschool and pre-k classrooms was created by staff who have worked in childcare and the school district for years. Each class will work on academics between 9:00 am and 11:30 am. This is a year-round program, with each new year beginning in September. Our registration fee is $65 a year, and a $100 supply fee.

Toddlers
The toddler class is 12 months and walking to 2 ½ years old. This class focuses on hands-on learning to prepare them to enter Preschool class. We will be working on basic numbers, shapes, and colors through hands-on activities. This is a new classroom for us, and we are excited to get it going. Parents will be responsible for supplying diapers and wipes for this room. The tuition for this room is $225 a week.
Preschool
Preschool class is ages 2.5 to 4 years old. This class focuses on the basics to prepare them for the Pre-K classroom. They will work on beginning letter recognition, basic letter sounds, practice writing, fine motor, and lots of hands-on learning activities. We would like them to be potty trained, but it is not a requirement. The tuition is $185 a week.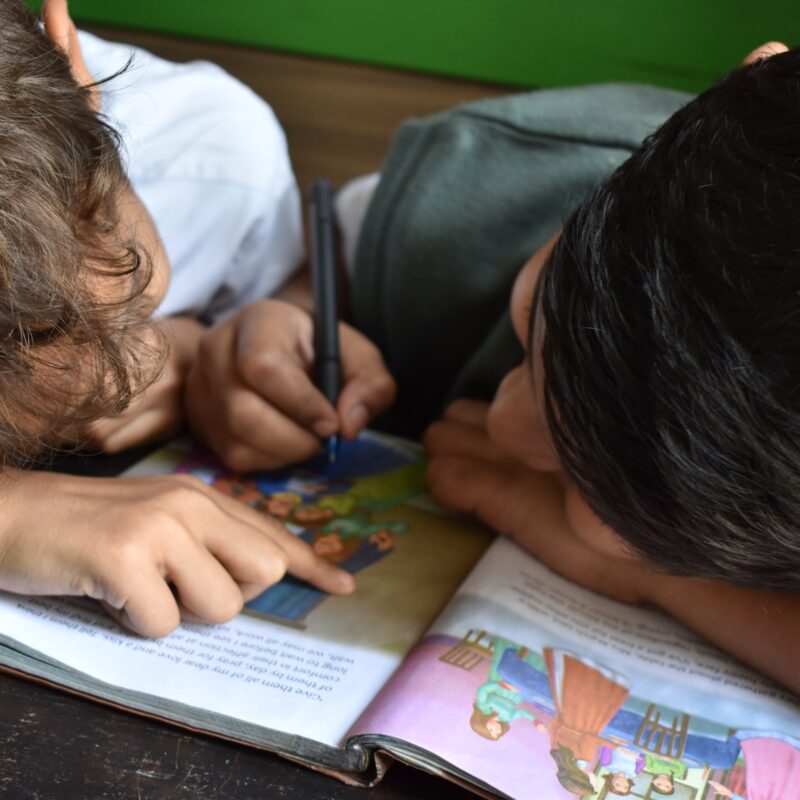 Pre-K
Pre-K class is for 4 to 5-year-olds. This class focuses on the basics to get them ready for kindergarten. We work closely with Indian Hills Elementary teachers to ensure we set our children up for success when entering the school district. Tuition is $185 a week.
Registration for All Programs
Register your child's interest in our Early Learning Center, School Age Program, or Sunday opportunities by completing the New Kid Registration. After submitting, please allow us a few days to process your registration. One of our directors will then follow up with you. Tabitha Ewing, our Early Learning Center Director, will contact families with children aged 5 and under. Becca Nyman, our School Age Director, will contact families with children in grades K to 6. We can't wait to connect with your family! A $65 non-refundable registration fee is due upon completion of Enrollment Form and online registration
We receive grants and assistance to further our mission from these organizations:
Office Phone
785-478-3697
Email Us
Tabitha Ewing
tabitha@swumc.org
Hours
7 a.m. - 6 p.m.
Monday - Friday